Multi-function devices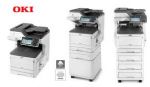 Our Executive Series offer a low running cost alternative to the usual way of an outright purchase of a printer. With the ES option, you get a service-cover contract that, at an agreed cost per print, can cover all consumables, breakdown charges, parts and periodic servicing over an agreed period of time.
Guaranteed to be the cheapest rental rate by 20% *
Quick Quote
20 minute response from your enquiry within business hours.
What Our Customers Say

Mary Anneagostino
1st Feb 2016
Overall experience in dealing with Abacus Rent it

Really good that you opened up all the equipment and tested it before I went and gave me a run-through

Sales persons knowledge and explanation of products

Equipment delivered/collected on the day time required

Overall quality and cleanliness of equipment provided

Configuration and functionality of equipment met specified requirements